Tips for your 4th of July celebration
We are happy to help you avoid several different trips around town in order to prepare for your 4th of July celebration. Find everything you'll need to enjoy the day in one convenient trip to Redland Market Village.
Our Flea Market finds makes it so easy to shop for what you'll need to pack at affordable prices. Once done there you'll move on to our Farmer's Market offering an assortment of the freshest ingredients you'll need to cook for the day!
First we've helped by putting together your shopping list for the items to keep an eye out for at the Flea Market…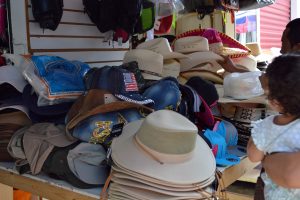 All different styles of hats for adults and children for protection from the sun.

Sunglasses to keep you looking cool and also able to see clearly on a beautiful sunny day.
Make sure to stop to pick up a bag that's big enough to carry what you need to the beach or pool.
Flips flops are the way to go for the entire family to stay cool but also to easily clean off after running and playing all day. There's also vendors offering trendy, comfortable sandals as well.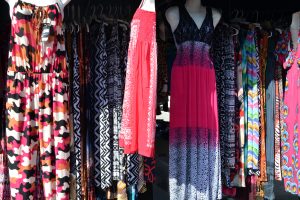 Stylish Sundresses and Wraps for those who like to cover up when not splashing around in the pool or beach waves.
Is it time for new beach towels? Find all kinds of colors, sizes and all at affordable prices versus expensive stores.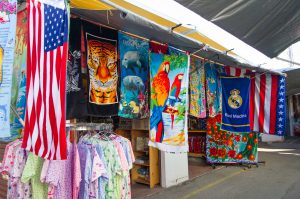 Redland Market Village wishes you a happy, safe, fun 4th of July!! Don't forget you can depend on our convenient and affordable items all year long, for every holiday and special occasion!!