Miami is renowned for its vibrant nightlife, stunning beaches, and diverse culture. However, nestled in the heart of the city's agricultural region lies Miami's hidden gem that offers a truly authentic and enriching experience: Redland Market Village's Flea Market. This bustling marketplace is a haven for foodies, culture enthusiasts, and anyone seeking a taste of the local charm.
Redland Market Village has been family run since 1987. Redland is based in South Florida and is known as Miami's best flea market where you can find all sorts of unique items and handmade goods, including electronics, clothing, jewelry, antiques, toys, tools, furniture, and lots more!
At Redland our vendors showcase a wide variety of items and trinkets from all around the world, as well as some one-of-a-kind treasures you can't find anywhere else, see "Exploring the Enchanting Bazaar at Redland Market Village" for more details. New and used tools and furniture can be found for a great price, and any electronics and/or instruments sold at a higher value, can be respectfully bargained for too!
Our dedicated vendors care a great deal that what your purchasing is of great quality. Many of the pop-up-shops on our 27 acres in Dade County, Miami share and sell carefully detailed/handcrafted work of their own. It's the perfect place to look if you're seeking a special gift for loved ones!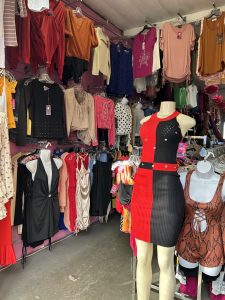 We highly recommend visiting Miami's Hidden Gem on Saturdays and Sundays to get the best deals on items! Our plant nursery, flower, and custom framing shops are also open to the public on weekends! There's something for everyone within this lively marketplace and best of all is that every time you stop by to visit you're bound to find something new and exciting!
Set aside a day to go check out Redland Market Village's flea market, where the community and vendors of different cultures come together to offer an unparalleled shopping experience!