Our Holiday Travel Safety Guide can help you avoid unfortunate occurrences. Travel to your loved ones safely and smartly this holiday season.

Our Holiday Travel Safety Guide has the information you need to reach your destination safely. Whether you are traveling or receiving guests, our guide will have useful tips. If you are traveling, visit our market for a tire check. If you have guests arriving, bring them to our market for a fun shopping experience.
Travel at Night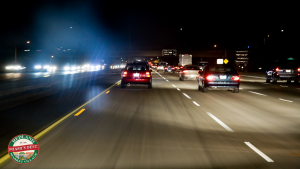 If you can see well at night, you may prefer to drive in the dark. There is often less traffic in the evening hours than other times of the day. If you are traveling with children, they may sleep much of the way, rather than repeatedly asking, "Are we there yet?" Share driving responsibilities with another person so that each driver can take a break to prevent drowsy driving.
Get a Vehicle Maintenance Check
No one wants to get stranded on the the road with a gift-filled car. It's worth the investment to have a mechanic give your vehicle a checkup. Get an oil change even if it's a little early to do so. Look at tire tread wear and ensure that you have the right tires for the road conditions on your journey. At Redland Market Village our Tire Shop is open from Monday to Sunday, 8:00am – 6:00pm. We also have various Auto Accessory stores in the Outdoor Flea Market!
Plan Your Route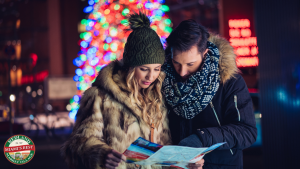 Drivers often rely on mobile phones or dashboard GPS systems to find their route. However, it helps to have a general idea of the route so that if service drops out you can still find your way. Scout out rest stops or restaurants prior to leaving so you have a plan for stopping in safe areas. Our auto accessory shops also have products to help hold a GPS device or your phone on the dashboard. One of our auto vendors will be glad to help!
Stock the Car
While gifts may be taking up car space, pack a cooler with snacks and beverages from our Farmer's Market to help reduce stops. Also, games or toys, which you can find in our Outdoor Flea Market, can keep children occupied on long trips.

Slow Down in Inclement Weather
Don't feel compelled to speed when the weather is stormy. It's not worth the risk of getting into an accident that can cause serious injuries. Travelers United, a nonprofit organization, warns that storms that pop up after dry periods can make road surfaces slippery.
We are open for the holidays. See you soon!