DEDICATED TO THE SMOOTHIE L♥VERS
While everyone loves a great smoothie they can be expensive and not ideal for most family budgets, especially not for an entire family! When made with fresh produce bought from your local farmer's market you can afford to share the newfound love for mornings with a "Wake-Up-Right" Smoothie!!
Redland Market Village is happy to share this quick, yummy, and healthy recipe to help you and your family start the day right! Easily reinforce the importance of eating breakfast PLUS the boost of benefits from the fruits and veggie intake for the day!
Wake-Up Smoothie
-3 cups fresh (or frozen berries if you haven't made your Farmer's Market trip yet)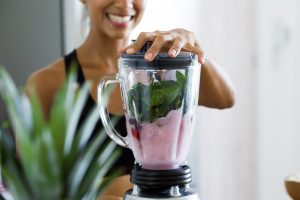 -2 ripe bananas
-1 cup fresh spinach
-1 cup Greek yogurt, the flavor is whatever you prefer but strawberry or vanilla are most popular
-1 cup 100% juice, (like orange or grape)
-½ cup fat-free milk
ENJOY!!
That's it for now but stay tuned to our next recipe…