Summer wouldn't be the same without days at the beach. Beaches can provide the perfect respite on hot summer days and are go-to destinations for billions of vacationers every year.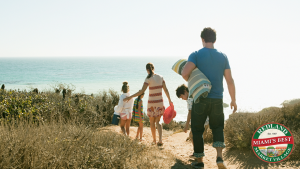 Surf and sand contribute to relaxing summer vibes. Though it's possible to towel off and leave the surf behind at the end of a long beach day, it's not so easy to rid yourself of sand. Toes in the sand may be one of the best things about summer, but sand in our vehicles and homes is less than ideal. It might not be possible to leave the beach completely sand-free, but the following are some ways to reduce the amount of sand you take home with you.
· Use mesh beach bags. Beach bags contain everything from towels to T-shirts to toys. Unfortunately, by the end of a typical beach day, they also contain sand. Lots of sand. Mesh beach bags won't accumulate nearly as much sand as closed cloth bags or bags made from other solid materials, and they can even be easily shaken once you get to your car, providing one last chance to leave the sand behind before going home.
· Rinse off. Many beaches provide community showers outside or adjacent to restrooms so beach-goers can rinse their bodies and their toys, chairs, and other sandy items before getting in their vehicles and going home. Make use of these showers whenever possible. Regular beach-goers who live near the beach may want to look into having outdoor showers installed on their properties. Outdoor showers greatly reduce the amount of sand that's tracked into your home, and they can be especially helpful to parents of young children who can be hard to corral upon arriving home.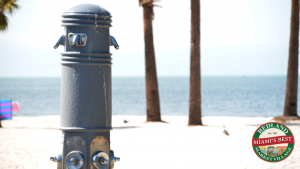 · Change clothes at the beach and bag up beach attire. Another way to leave the sand behind is to take advantage of restroom facilities at the beach. Before getting back in the car, change clothes, place swimsuits, beach towels, and any other clothing and linens into a laundry bag. Once you arrive home, take that laundry bag right to your washroom and wash clothes immediately.
· Install appropriate floor mats in your vehicle. Many new vehicles now come equipped with two sets of floor mats. One set is made of a thick material like rubber or plastic, and such floor mats are ideal for preventing snow, salt, and dirt from making a mess of a vehicle's floor in winter. Fabric mats are better choices in summer, as they're typically thin and great at catching small particles like sand. Once you arrive home, a few minutes with a hand vacuum is all it takes to clear the car of sand.
Sand need not come with you at the end of a relaxing day at the beach. A few simple strategies can make sure cars and homes stay sand-free after a day soaking up the sun.