Visiting a flea market is the ultimate treasure hunt and all of us at Redland Market Village want you to have the best time, every time. We have been sharing different tips to help you be the smartest of shoppers for all aspects of your visit.  While some trip tips may seem obvious we think it's important to highlight some safety tips to consider before heading out. These simple reminders are especially helpful to keep in mind for South Florida Sunshine.
—————————————————————————————————————————————————
#1 – Dress for Flea Market Success 
Redland Market Village is 27 acres of opportunities for shopping, eating, browsing and overall family fun. That's a lot of room for activity so it's vital to dress for Flea Market success! In Miami, Florida we tend to wear flip-flops on a daily basis but Trip Tip #1 is switching to comfortable walking shoes as well as wearing lightweight layers you can add or remove as needed.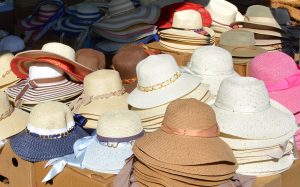 The perfect Flea Market outfit would not be complete without sunglasses, a hat and a layer of sunscreen to protect you from the sun. Stay fresh and fun by planning your first stop to browse the apparel booths for a new hat, stylish walking shoes and fashionable shades, for yourself or as a gift!  
—————————————————————————————————————————————————
#2 – Stay Energized & Hydrated

 
Take a break and sit down every so often to recharge and regroup. Stay hydrated and recharge at our International Food Court area featuring 22 Food Trucks to pick from. You can plan phase two of your day while you enjoying a delicious, very affordable meal or snack.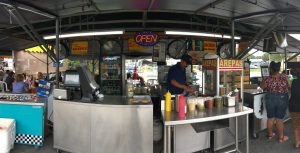 Don't forget that we're pet-friendly so if do decide to bring your dog make sure to pack them a water bowl to help them stay hydrated as well!
—————————————————————————————————————————————————
#3 – Stay Connected
Part of proper preparation for any long day of being out and about is staying connected. Remember to charge your cell phones before your trip.
Redland Market Village is a trusting environment for all visitors so you can easily map out a specific meeting spot to make it easy to reconnect. You could also take photographs of the landmarks around you and row markers to help find your car.
—————————————————————————————————————————————————
#4 – Protect Your Purchases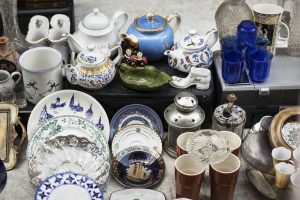 Lastly is our one last tip which is to help keep delicate items you bought safe and sound. In order to do so you will want to bring bubble wrap or newspaper and either carry it in your backpack or leave it in the car to wrap any potential fragile items.