Many of our daily routines have been affected lately by the "new normal" but our celebrations and holidays like Father's Day don't have to be a washout.
Here are some creative ways to make Father's Day special:
· Turn to social apps. Virtual meeting applications, like Zoom, Skype, and FaceTime provide invaluable opportunities to speak and connect face-to-face when in-person gatherings are not possible. They also can be used to break bread together or to play games or relay stories.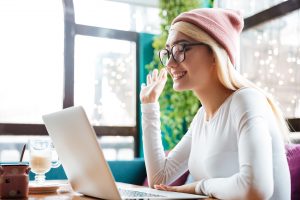 · Deliver gifts. Take a few cues from the Easter Bunny or Santa Claus and plan to drop gifts and run. Seniors and people who have compromised immune systems are at a higher risk of contracting contagious illnesses. While it may be tempting to visit your father or grandfather in person if you're unable to try leaving gifts outside the house. For added fun, hide the gifts and provide scavenger hunt clues.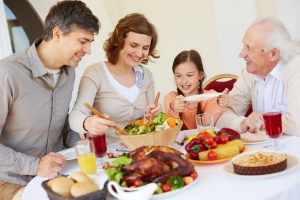 · Dine in at home. If dining out was something you typically did on Father's Day, replicate the experience at home. Try to recreate Dad's favorite meal from the restaurant he loves, order Take-Out from one of our Authentic International Selection of Restaurants and Food Trucks. Or see if your favorite restaurant offers curbside pickup. Transform the dining table into a restaurant table, or take the meal outdoors for some al fresco fun. Let kids serve as the wait staff and enjoy!
· Shop Online or Order an Online Service. Call your favorite Vendor or look up your Dad's favorite store and see if they have a store online, many business have adapted to providing products or services via an online platform that still keeps their customers connected with their favorite items! If Dad has everything he could possibly want, maybe paying in advance for the next 6months of lawn service could be an option, or ordering a Whiskey Subscription to his door could be fun?

· Spend time together. If you have the privilege of residing under one roof with your Dad o Grandfather or loved one enjoy more uninterrupted time together. Chances are having the kids nearby and sharing some stories and laughs together will be a perfect way for Dad to enjoy Father's Day. With some creative thinking, dads across the county can still enjoy the special day they deserve.
Wishing all Dad's an amazing Father's Day from our family to yours! Let us know, what ideas you may have to make this celebration special in the comments below!