SPRING GARDENING
Our spectacular Farmer's Market at Redland Market Village is a sight (and scent) to behold. Being surround by all the beautiful and delicious edibles is enough to make those with no gardening experience long for their own vegetable patch. Growing your own food is both satisfying and nutritious.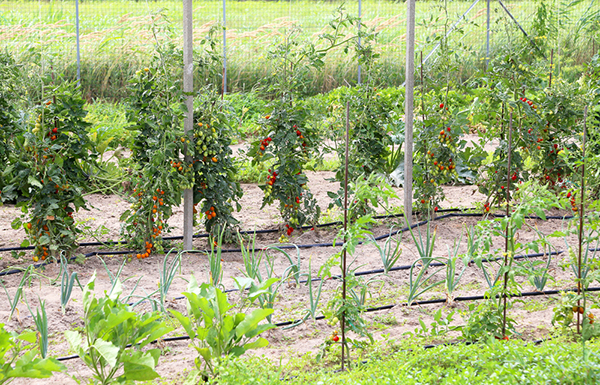 Now is the time for South Florida to plant basil, coriander, cumin, and mint.

Herbs are a good place to start if you've never grown anything more complicated than a cactus.

Most of these leafy greens you can grow in pot inside your home which will reduce concern of Lady Bugs or any other garden pest; as well as make your home smell AMAZING.

For those of us more ambitious, April is perfect for Beans, Chinese cabbage, Southern peas, and sweet potatoes.
---
KNOWLEDGE IS POWER
Sharing this knowledge with you is three-fold!
First, most of the above plants are available for purchase at Redland Market Village Farmer's Market. This will save you from starting you garden from scratch as you can start your own by simply replanting pieces of sweet potato or raw peas/beans.

Second, if you want to start from seeds and plant indoors (most vine plants will grow up on a trellis, thus making them easy to keep inside) then our peppers, strawberries or tomatoes are a great idea. This route is beneficial because not only does each fruit or vegetable come loaded with seeds, but you get to taste the result before you even touch soil!

Third, if for some reason your garden doesn't bear fruit, you can come see us. We won't tell anyone who really grew tonight's side dishes….